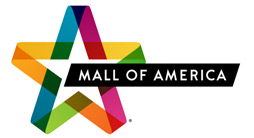 MOA is seeking friendly, responsible and enthusiastic personalities to be part of our outstanding team. We have a diverse selection of part-time and full-time job openings throughout our unique company that either interact directly with our visitors or work behind the scenes to "Make Someone Happy Today." Mall of America® is devoted to creating a unique and positive experience for everyone.
Join us for our Spring and Summer hiring event from 1 – 5 p.m. on Monday, February 15 (President's Day). You can find us in West Market Square, located on the west side of Mall of America just outside Nickelodeon Universe between the Teenage Mutant Ninja Turtles Shell Shock ride and the elevator. On-site interviews will be conducted for those who have applied online.
If you're having difficulty applying, please call us at 952.883.8560. We're here to help!
*Mall of America is an EEO/AA employer: women, minorities, the disabled and veterans are encouraged to apply.
Contact Employment Services:
employment@mallofamerica.com
952.883.8560