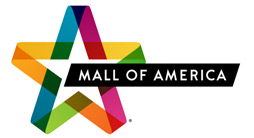 MOA is seeking friendly, responsible and enthusiastic personalities to be part of our outstanding team. We have a diverse selection of part-time and full-time job openings throughout our unique company that either interact directly with our visitors or work behind the scenes to "Make Someone Happy Today." Mall of America® is devoted to creating a unique and positive experience for everyone.
The Entertainment Department is holding an open audition for their Character Performer position on August 29 at 2 p.m.! We have costumes for performers ranging from 4'11" through 5'9", and all costumes require a slim build. All you have to do is apply online before coming in. We hope to see you there!
If you're having difficulty applying, please call us at 952.883.8560. We're here to help!
*Mall of America is an EEO/AA employer: women, minorities, the disabled and veterans are encouraged to apply.
Contact Employment Services:
employment@mallofamerica.com
952.883.8560