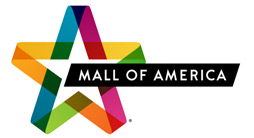 MOA is seeking friendly, responsible and enthusiastic personalities to be part of our outstanding team. We have a diverse selection of part-time and full-time job openings throughout our unique company that either interact directly with our visitors or work behind the scenes to "Make Someone Happy Today." Mall of America® is devoted to creating a unique and positive experience for everyone.
Walk-in applications and interviews available! We are open daily and located on the North side of Mall of America in-between Old Time Photo and Perfumania.
If you're having difficulty applying, please call us at 952.883.8560. We're here to help!
*Mall of America is an EEO/AA employer: women, minorities, the disabled and veterans are encouraged to apply.
Contact Employment Services:
employment@mallofamerica.com
952.883.8560