Join us on Friday, October 6 as we celebrate fashion's favorite season with a star-studded runway fashion show. Designers Fabio Costa, Mondo Guerra, Mah-Jing Wong, Viktor Luna, Korto Momolu, Christopher Palu + Christopher Straub will showcase the best of the best from their AW17 collections. Plus, come watch "World of Dance" finalist Eva Igo light up the stage between sets.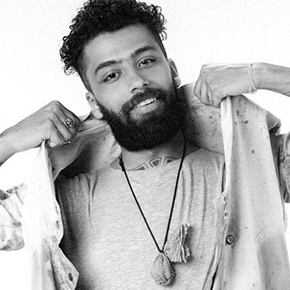 Fabio Costa ("Project Runway" Season 10)
Costa is the second-place winner of "Project Runway" Season 10. In 2012, Costa started his clothing line, NotEqual. With NotEqual, he explores creative innovation through fashion and art. His artisanal garments challenge traditional tailoring; each piece is individually draped and detailed to bring out the unique and the beautiful. Genderless form and individuality exemplify NotEqual. His ambition is to push boundaries while offering rational fashion.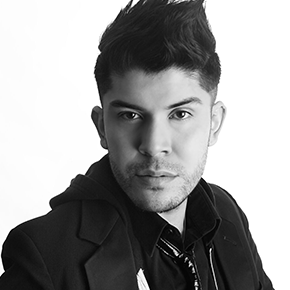 Mondo Guerra ("Project Runway" Season 8)
Guerra is a designer and social influencer whose innovative style and bold prints have caught the fashion world's imagination, while his truth and courage captured the hearts of fans around the world when he first revealed his HIV+ status on "Project Runway" Season 8. He later went on to win the debut season of "Project Runway All Stars" and became an audience favorite as a mentor on Lifetime's spinoff series, "Under The Gunn."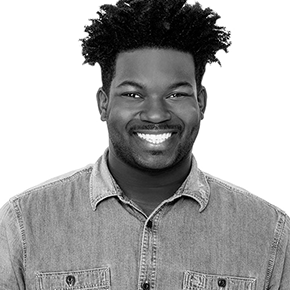 Mah-Jing Wong ("Project Runway" Season 15)
Some may describe Wong's work as denim innovation. He creates bold looks using simple silhouette with hand dyed prints and geometric shapes. In 2016, Wong's innovative design skills landed him a spot on Lifetime network's "Project Runway" Season 15. During the competition, he placed top six and showed a collection at New York Fashion Week.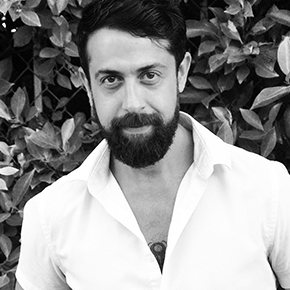 Viktor Luna ("Project Runway" Season 9)
Luna brings sophistication punctuated with dark sensuality and a punk rock pulse. Born in Guadalajara, Mexico and raised in Los Angeles, Luna learned the foundations of tailoring and construction from his mother at the age of seven. He polished his skills at the Fashion Institute of Technology following a move to New York. In 2003, he worked as a production assistant for Zero Maria Cornejo prior to launching his first collection.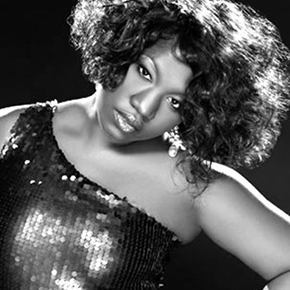 Korto Momolu ("Project Runway" Season 5)
Inspired by her African roots, Momolu is stamping her global brand on fashion forward women's wear and accessories. Momolu's work celebrates the essence of her rich Liberian heritage through the use of traditional luxury fabrics, skins, and mixed prints. mixed prints. She has been featured in many international and national publications and has appeared on numerous television shows, including two seasons of "Project Runway All Stars."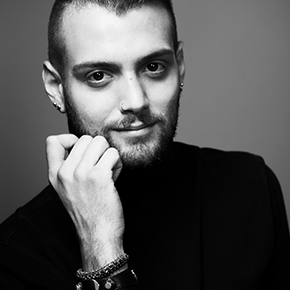 Christopher Palu ("Project Runway" Season 10)
Palu competed in "Project Runway" Season 10, where he won four challenges and showed at fashion week, finishing in fourth place. From there, he entered back into the industry as an associate designer for the brand Haute Hippie. While at HH, he designed in all aspects including fur, leather, handbags, jewelry, gowns, ready to wear, cut and sew, and embellishments. Currently, Palu is doing custom pieces and costumes while launching his brand.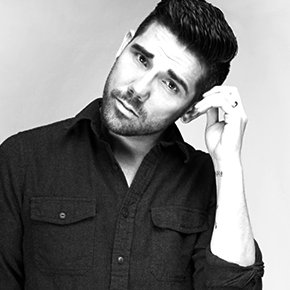 Christopher Straub ("Project Runway" Season 6)
Straub, local to Minnesota, won the nation's heart as the fan-favorite fashion designer from Season 6 of "Project Runway." Following his appearance on the television show, he's continued to design apparel, handbags, fashion accessories and home décor. Inspired by the elemental, Christopher's signature is photo-realistic prints and whimsical design.





Eva Igo ("World of Dance")
Twin-Cities-based Igo was a contestant on the first season of NBC's "World of Dance" in 2017, where she came in second to Les Twins. She a received a perfect score with her solo "River" at Hall of Fame Dance Challenge in St. Paul, Minnesota in 2017. She is the first solo dancer to do so in over 12 years.