Step 1:
Leave your car at one of these drop-off locations at Mall of America®:

Pickup/Dropoff Location
Hours of Operation
North MOA® Entrance Off Lindau Lane
(main entrance or underground ramp)
Mall Hours
Radisson Blu
24/7
JW Marriott
24/7
Did you know that you can also get your car washed, your oil changed and many other services for your car while you shop? Check out Split Rock Car Detailing's full list of car services.
Step 2:
Connect with valet through your mobile device (using their paperless service).
Step 3:
Your car will be brought to the valet location that's closest to you.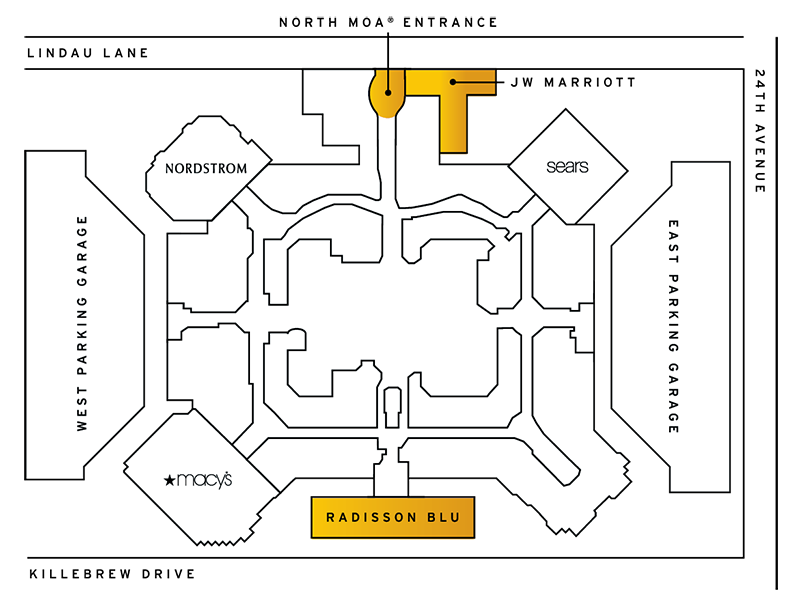 If you have any questions, or if you need to contact Split Rock Parking LLC (which operates Mall of America's valet service), please call 952.883.8476.