USE UBER TO GET TO AND FROM MALL OF AMERICA®

Mall of America is teaming up with ridesharing leader Uber to make getting to and from Mall of America even easier. You can now request an Uber driver from your current location and then select one of five specific pickup or drop-off zones at Mall of America. This new service will provide you curbside access to your favorite stores, restaurants and attractions without having to worry about where you parked.
To get started:
Open the Uber app for iOS or Android. New users get $15 off your first ride with code MALLOFAMERICA.
Input your destination in the "Where To?" bar.
Select the ride type (uberX, uberXL, uberSELECT, uberBLACK, uberSUV, etc.).
Confirm your pickup or drop-off location at Mall of America by selecting one of the five options displayed at the bottom of the screen, then hit request.
When matched with a driver, you'll see their name, driver rating, photo and license plate number at the bottom of your screen.
You can wait inside and follow your driver's journey to pick you up from directly within the app.
When your driver has arrived, confirm it's the correct car by making sure the license plate on the car matches the license plate number in the app.
You're on your way!
Pickup and Drop-Off Locations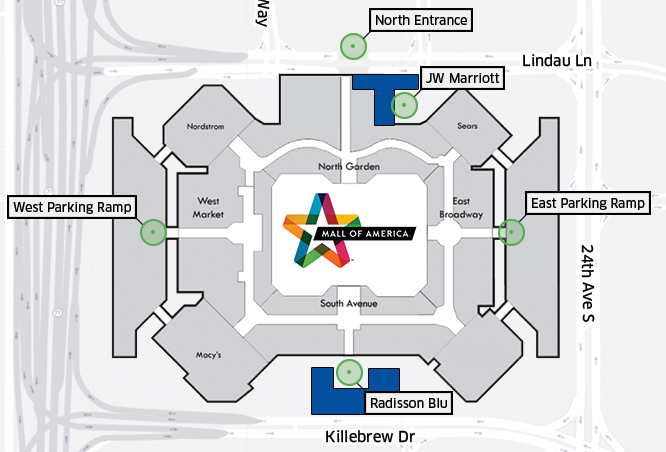 There are five dedicated pick-up and drop-off zones for Uber users at Mall of America.
Level 1, East Ramp
Level 1, West Ramp
North entrance
Radisson Blu
JW Marriott