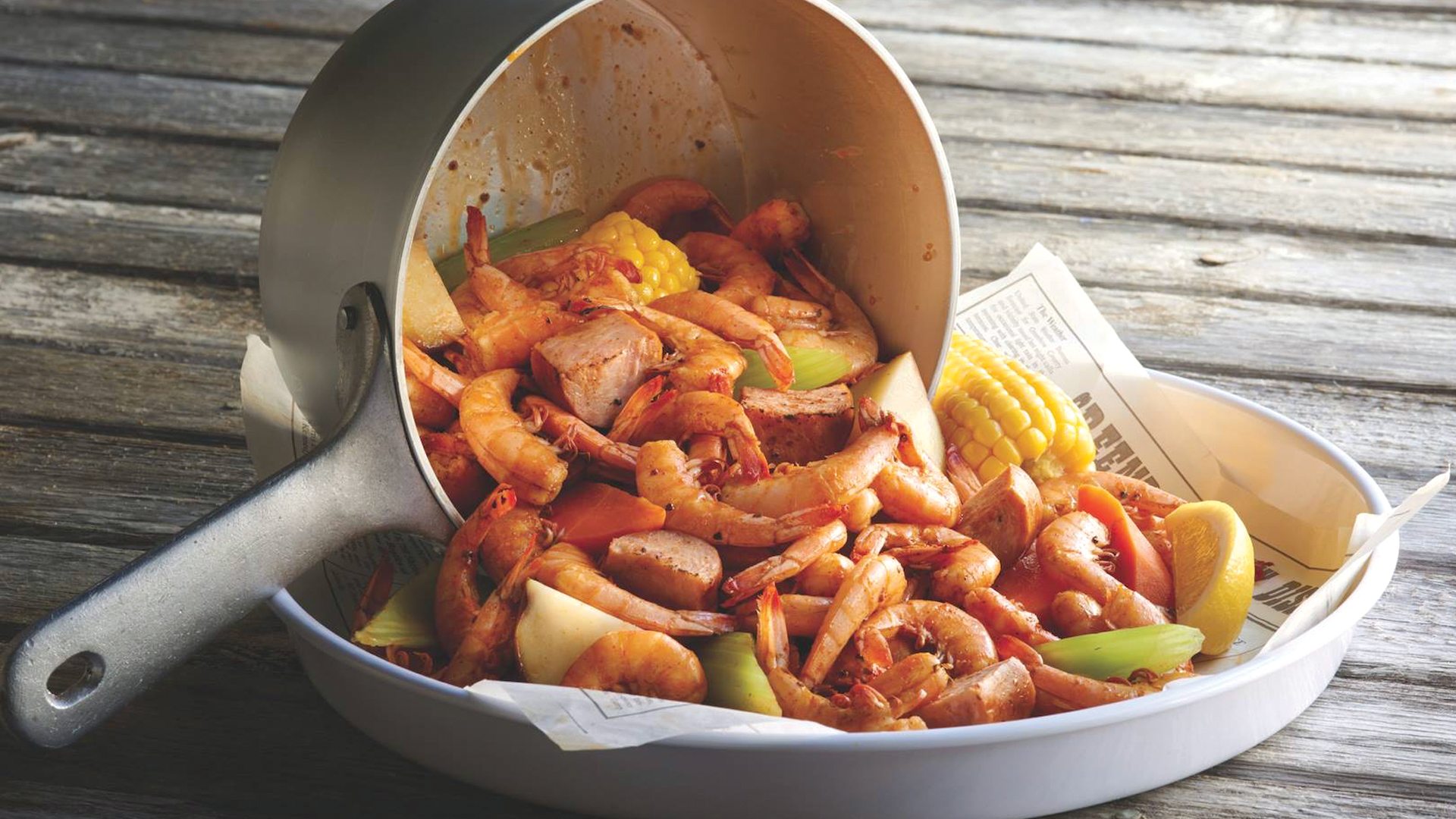 Forrest Gump has decided to get into the restaurant business and share all of his favorite recipes from Mama, Bubba, Lieutenant Dan and Jenny.
The good news for all you seafood lovers out there is that most of these favorites include shrimp. Boiled, fried, baked or steamed—any way you like your shrimp cooked, it's on Bubba Gump's menu. There are also numerous flavors of sauces and seasonings to sample, from coconut and Cajun to garlic and gumbo. Apart from the huge selection of shrimp, Bubba Gump Shrimp Co. also offers a few selections of fish if you're craving something else from the sea. Land lovers will notice that they weren't entirely forgotten either with selections like Mama's Southern Fried Chicken and Dixie Style Baby Back Ribs. No matter what you decide to eat, you'll enjoy the fun atmosphere at this Forrest Gump themed restaurant. Forrest's mama always had a chair open at her table for hungry folks, and Bubba Gump Shrimp Co. makes sure to follow that same philosophy!
Happy Hours: Monday - Friday: 3 – 5 p.m.
Sunday - Thursday: 9 - 10 p.m.
Specials include: Onion Rings: $4
Bubba's Far Out Dip: $4
Seafood Hush Puppies: $5
Beef or Chicken Sliders: $5
Shrimp Mac and Cheese: $6
Popcorn Shrimp: $6
16 oz Domestic Drafts: $3
Bubba Gump Margarita or Bloody Mary: $3.50
Well Drinks: $4