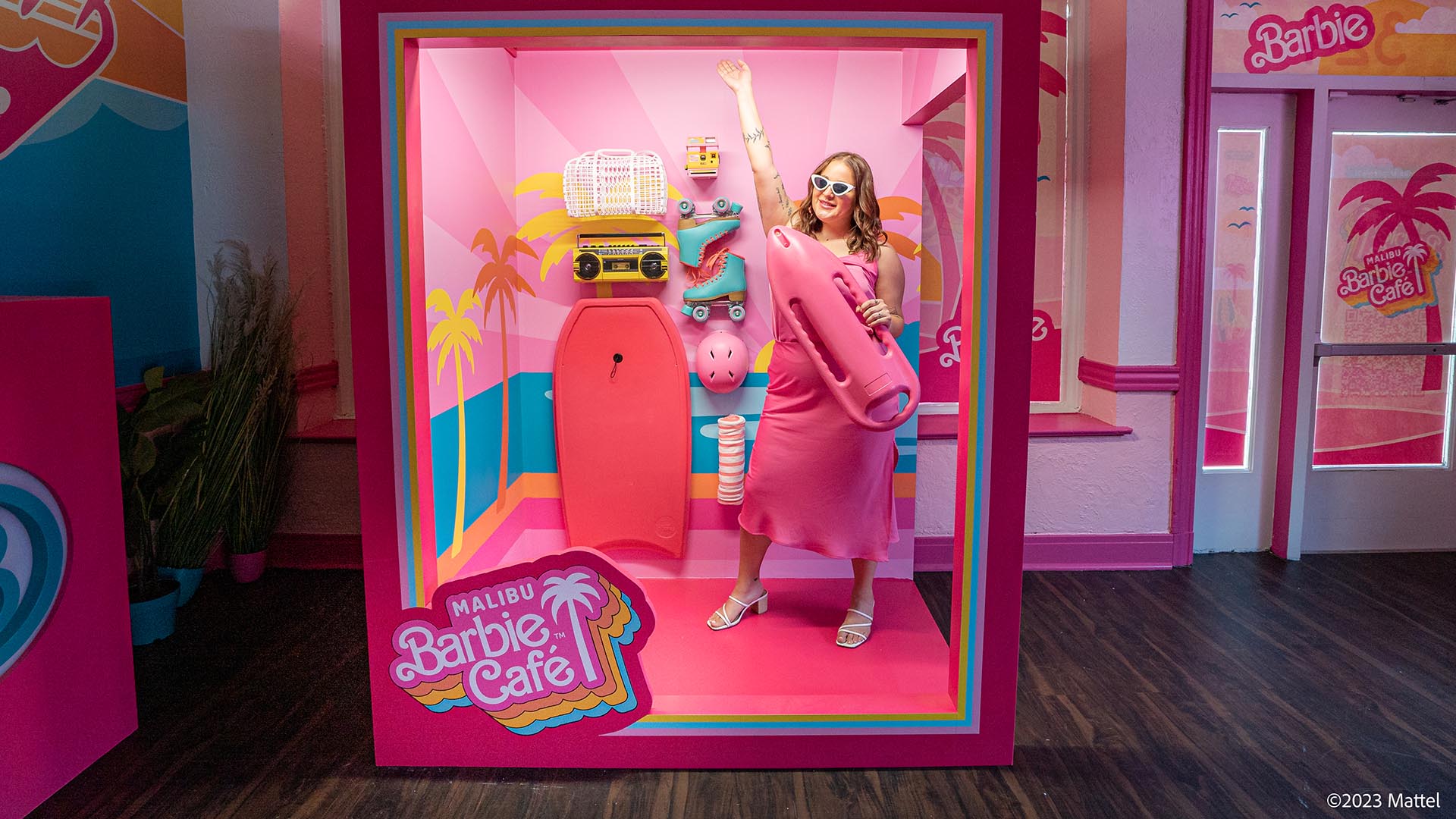 California Dreaming! Malibu is making waves in Minnesota this year with the Malibu Barbie Cafe.
Welcome to the Malibu Barbie Cafe! We invite everyone to kick back and have fun while enjoying this immersive dining experience!
As soon as you step into our trendy cafe, you'll be transported to 1970s Malibu, California with a sea of poptimistic Barbie colors, laid-back beachy motifs, and lots of retro glam. Soak up the Cali vibes as you explore the immersive space inspired by Malibu Barbie, including an iconic life-size Barbie Box, made for snapping photos with your best pose. Our menu, by Chef Becky Brown (Master Chef Finalist), was created with all tastes and preferences in mind, and features a delicious array of classics with a unique Barbie-inspired twist.
The Malibu Barbie Cafe allows guests to experience the ultimate form of Barbie-inspired dining. The Malibu Barbie Cafe will be a casual restaurant emphasizing friendly fare, delicious desserts, and a variety of drinks. The pop-up will also come complete with exclusive merchandise and a variety of signature moments for fans to interact with.