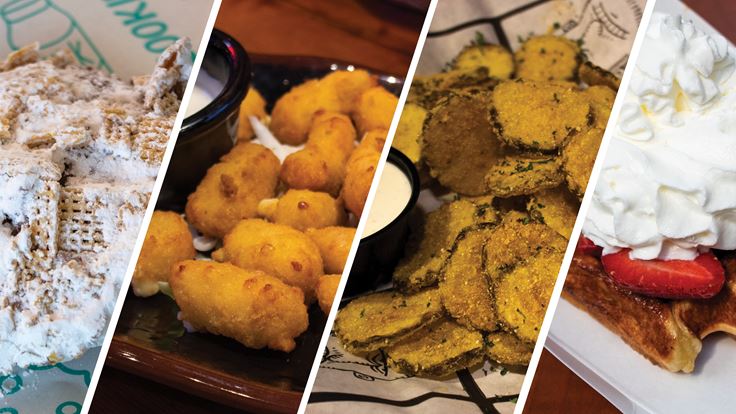 The Snacks You Didn't Know You Needed
...until now.
Find your fair faves (not on a stick) or try zany new concoctions — all while soaking in perfectly conditioned air — for a super satisfying way to spend the day.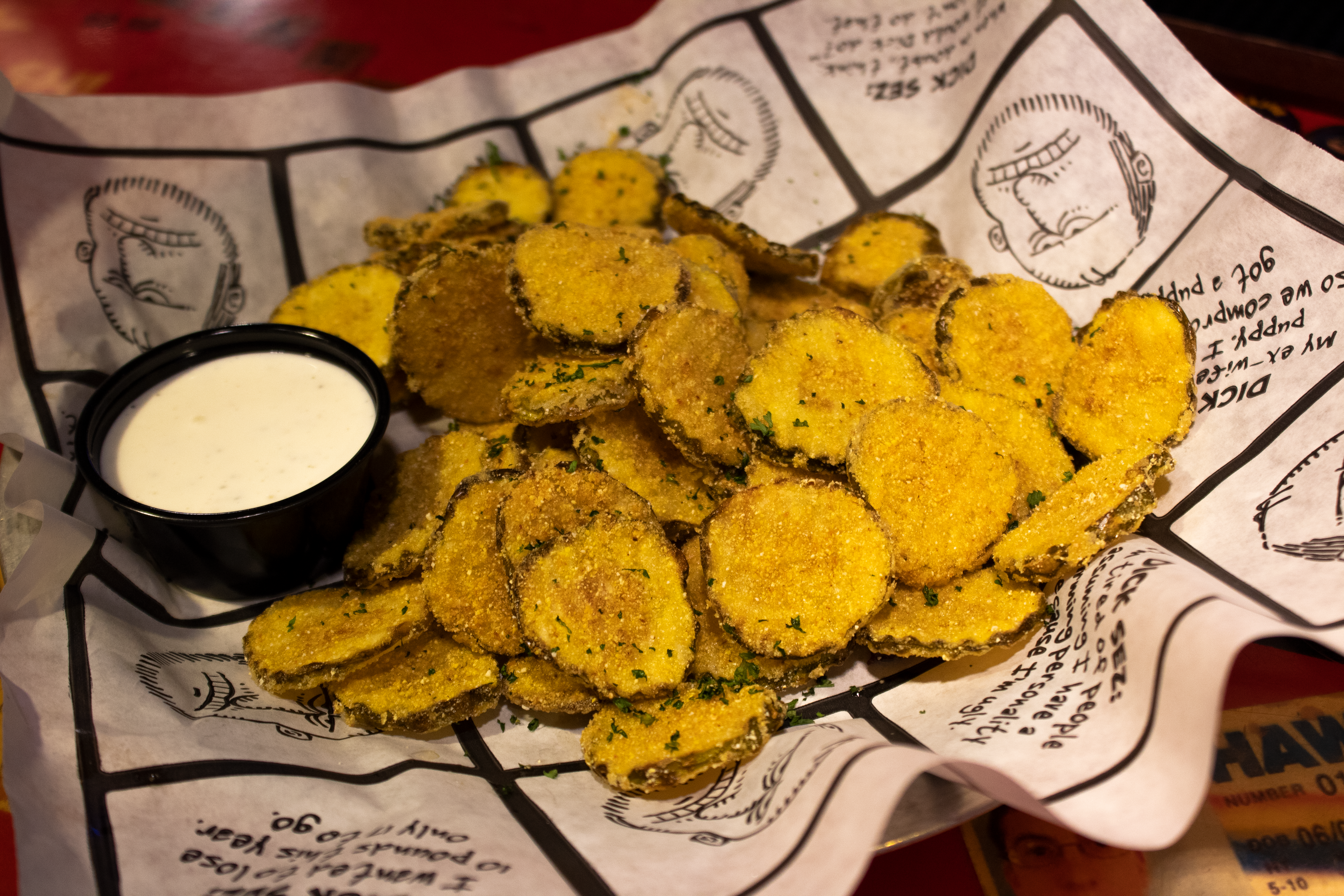 Dick's Last Resort should actually probably be your first resort. Remember when pickles were for hamburgers and pregnant ladies? Now, they're deep fried and dipped in ranch because everything that's good can be made better this way. Dick's Last Resort serves up this soon-to-be classic and does it with a healthy dose of snack and insult on the side. If you dare to enter you'll be rewarded with crunchy, sour, sweet sliced dills coated in seasoned batter and deep fried to perfection. Served up hot and juicy, dip your pickle in ranch dressing for a triple layered bite of tart crunch, savory crisp, and creamy tang.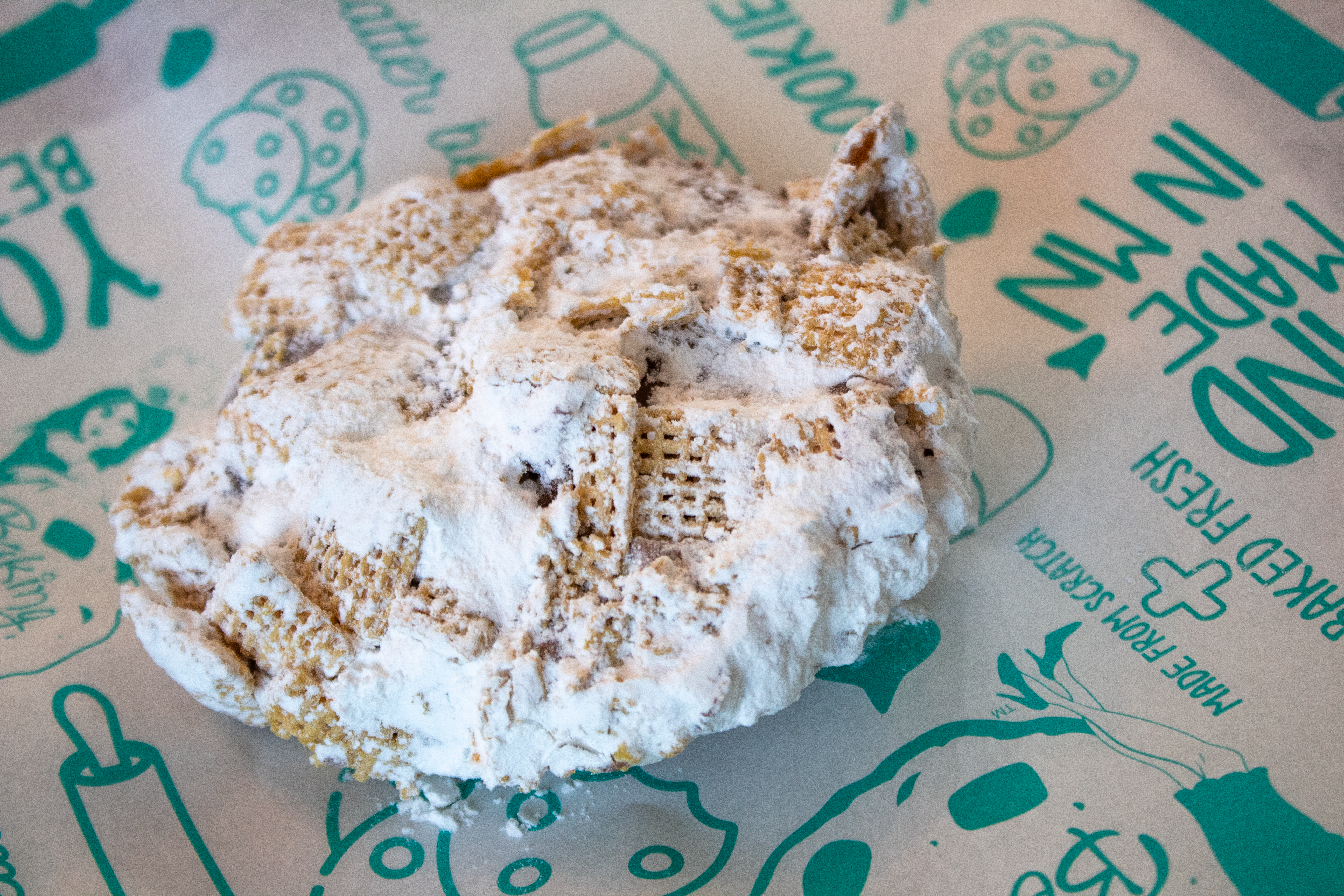 Once you realize that puppy chow comes in cookie form, the second half of your life begins. Baking Betty's is the kind of place that puts together all the best things in life and bakes it into a cookie. And then they don't just call it puppy chow, because that would be too basic for such an extraordinary dessert, it's called Pug Chow. And Pug Chow, in all its glory, is comprised of peanut butter cookie (so yum) dipped in chocolate (obviously yum) and then MORE peanut butter (can't have too much) rolled in Chex mix and then plastered in powdered sugar. The sugar coma afterward is totally worth it.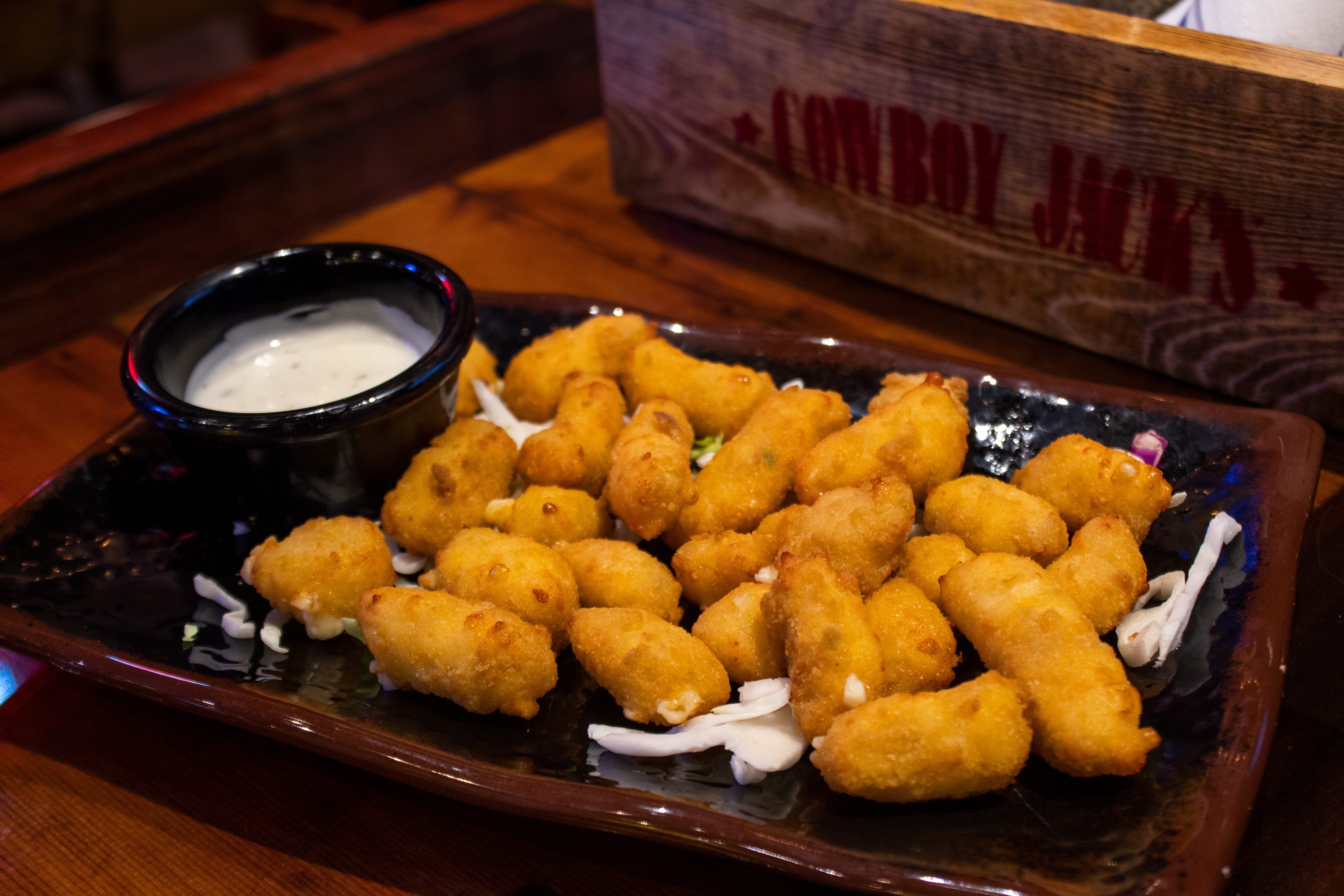 Ever looked at a jalapeno and thought, you know what this needs? Cheese. Cowboy Jack's take Wisconsin's classic curds and spice it up in a very non-Midwestern way. Bite into soft, savory batter that's got just enough texture to sink your teeth into, and then enter into a cheesy, melty curded delight that peppers in bits of soft and spicy jalapeno. It's so good you could have it without a side of ranch, but probably get a side of ranch (see above).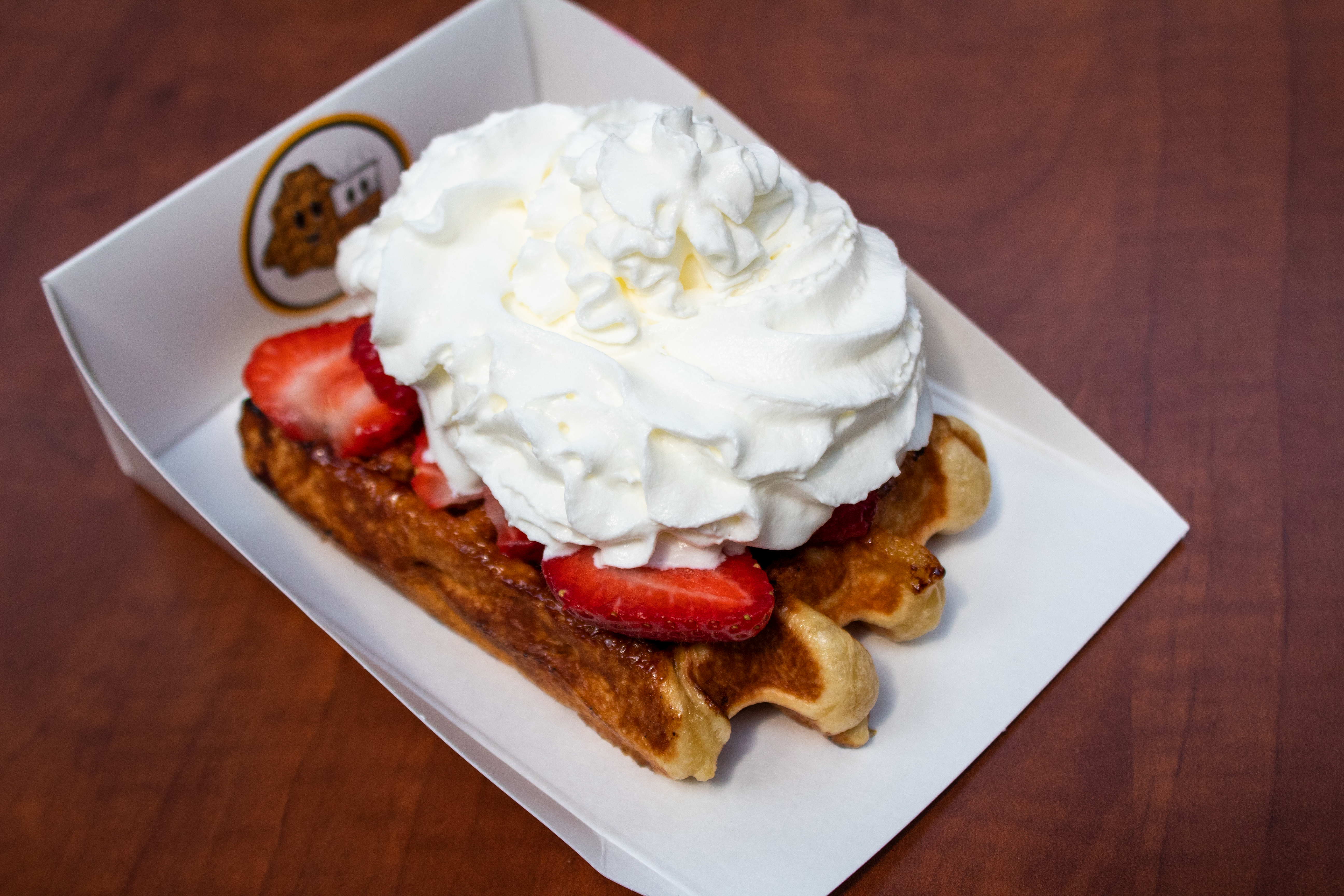 Waffles—the hip, euro-trendy snack that says I'm cool, but I keep it classy. Enter Minnewaffolis, a waffle and ice cream shop that serves up treats so extra and gram-worthy that it's almost a shame to eat it. Here, get acquainted with the Liège waffle and embrace the beginning of a beautiful love affair with this Belgian-style waffle. Picture a fragrant golden waffle that's sweet, doughy and akin to a brioche bread. It's so delicious that it could stand alone but we recommend getting something extra, like The Berry Blossom, topped with decadent fresh berries and a mountain (seriously, a mountain) of fresh whipped cream. Once you've had a Liège waffle (be sure to let everyone know this in your best French accent), it's likely there's no going back.