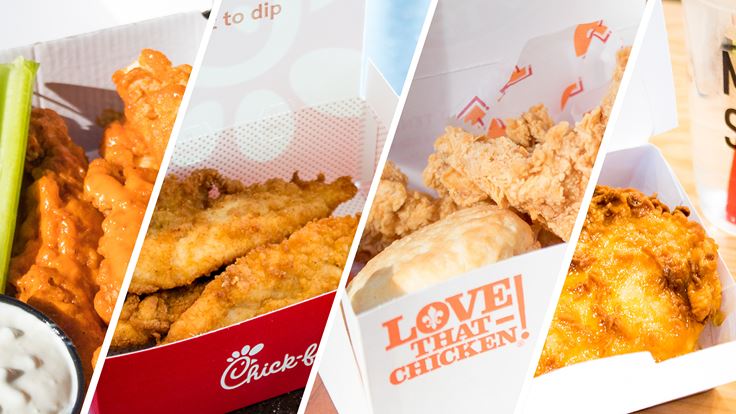 The bird's the word.
Vegetables are cool, but have you ever had fried chicken?
Minnesota is finally getting the fried chicken we deserve. The foodie craze has hit the fried chicken scene with spins on original fried chicken and perfecting classic Southern recipes.
Right off the bat, this is no power bowl—nor should it be. Fried chicken is all about indulging in the ultimate of comfort food. No shortcuts, no substitutes, just good ol' fashioned finger lickin' fried chicken. There are a lot of methods to the madness, but in the end the result should be the same: plump, juicy, tender chicken with a crispy batter and probably some dipping sauce, too. Scratch that—definitely a dipping sauce. If you end up heading to the mall just for this, we get it. We really do.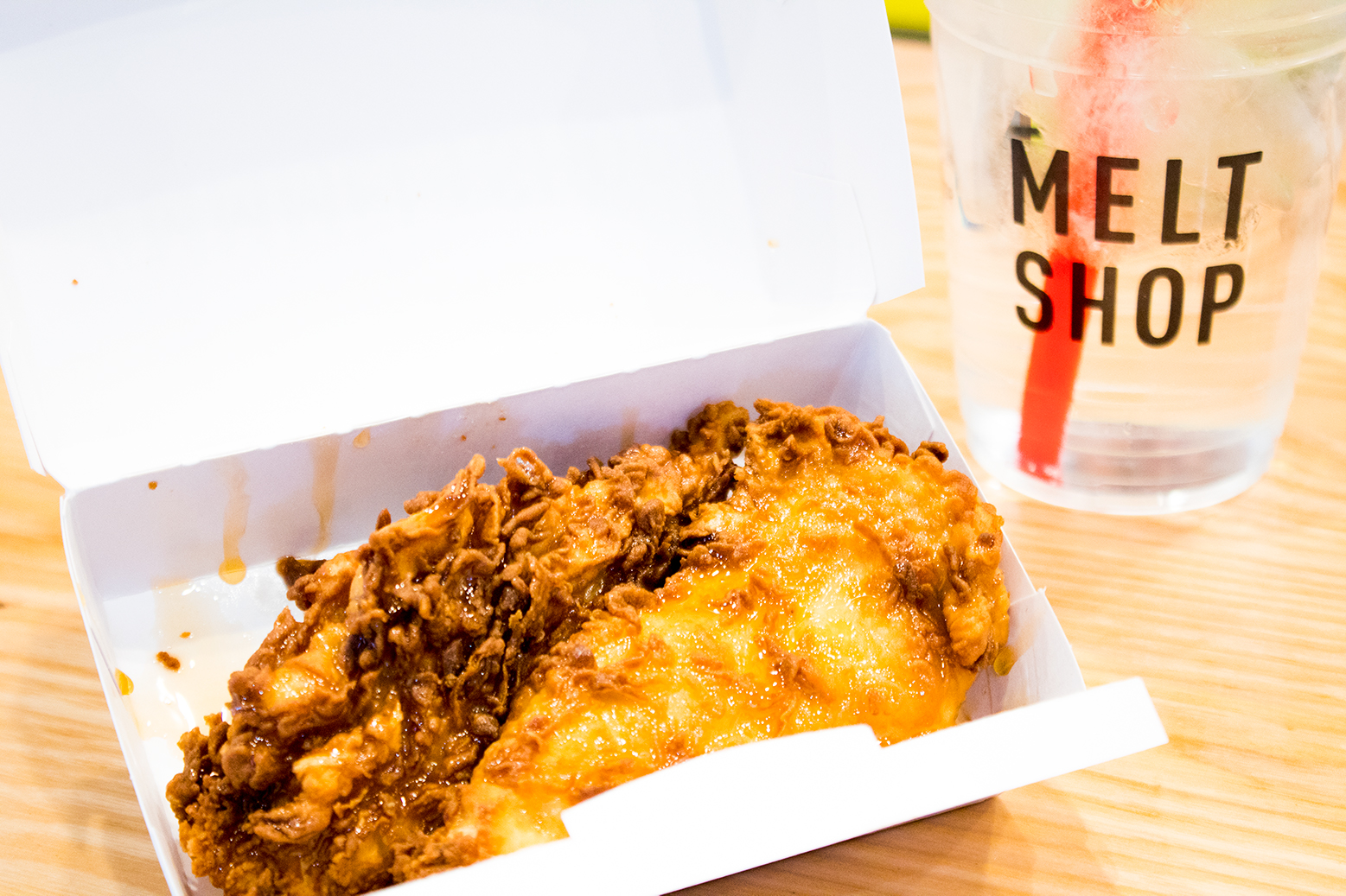 The Melt Shop is the Monet of chicken shops. It doesn't scream "fried chicken" from afar, but get a little closer and you'll find that the grilled sandwich shops serves up some seriously scrumptious poultry. We ordered Mike's Hot Honey, which tastes like an explosion of sweet and savory. The first bite is a satisfying morsel of extra-crispy batter, then sink your teeth in a little deeper to discover super juicy white meat that could probably be described as perfection.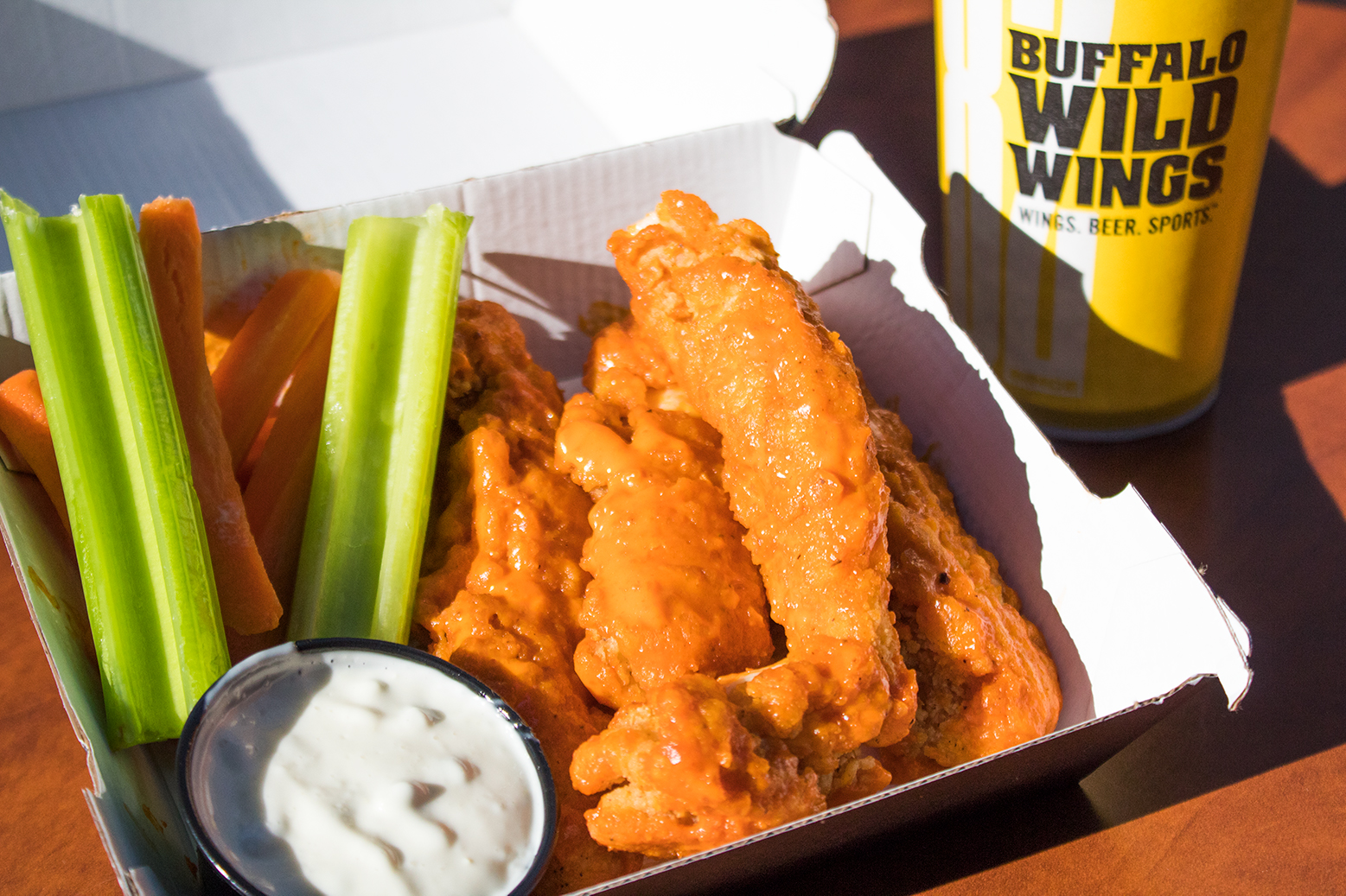 B-dubs is a classic for good reason. Their reliably tasty wings come in approximately one-squillion marinades and rubs that it'd probably be best to carve out a decent chunk of time for multiple rounds. What a time to be alive. In the spirit of classics, we went for tried-and-true mild buffalo wings with blue cheese on the side and an accompaniment of carrots and celery. They didn't disappoint. Bathed in a spicy, tangy marinade that'll invigorate taste buds you didn't even know you had, these wings are best paired with the thick, creamy biting zest of blue cheese, and probably a few vegetables, because nutrition.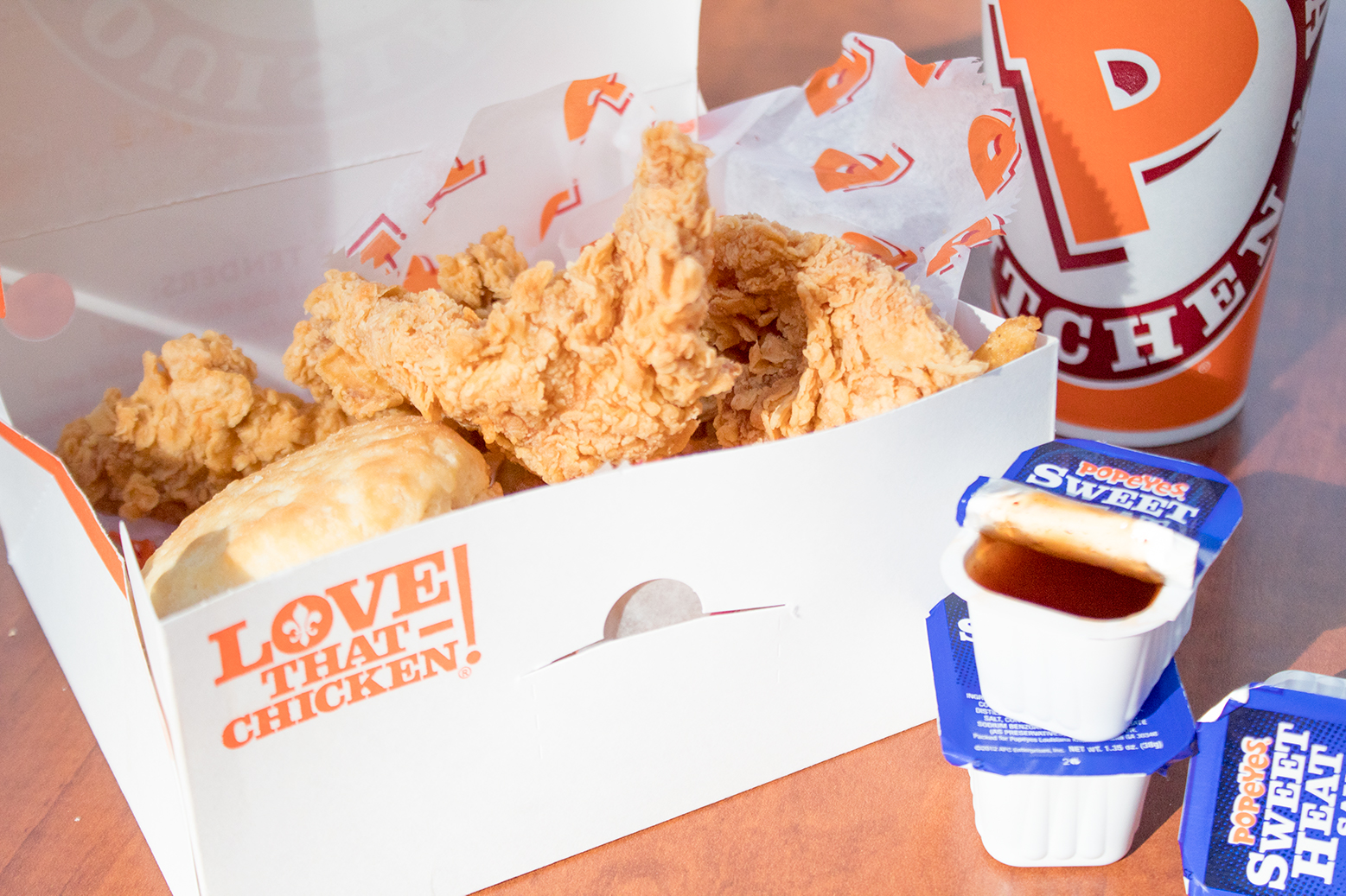 Not all heroes wear capes. Brace yourself because Popeyes will induce a state of bliss, making you feel like all is right with the world. The chicken is authentically spiced (not Minnesota spiced) and their sides are a little too good for sharing, so we recommend separate orders. Get the Handcrafted Spicy Tenders to discover what chicken should taste like—moist white meat bathed in batter and marinated in a super-secret Louisiana seasoning that's spicy and savory, with just the right amount of crunch. Thinner strips make it easy to load on the sauce, although they're so good you almost don't even want sauce to obscure the chicken. A warm, velvety biscuit of flakey, buttery layers and crispy, seasoned fries completes your meal. (Until you go back for seconds.)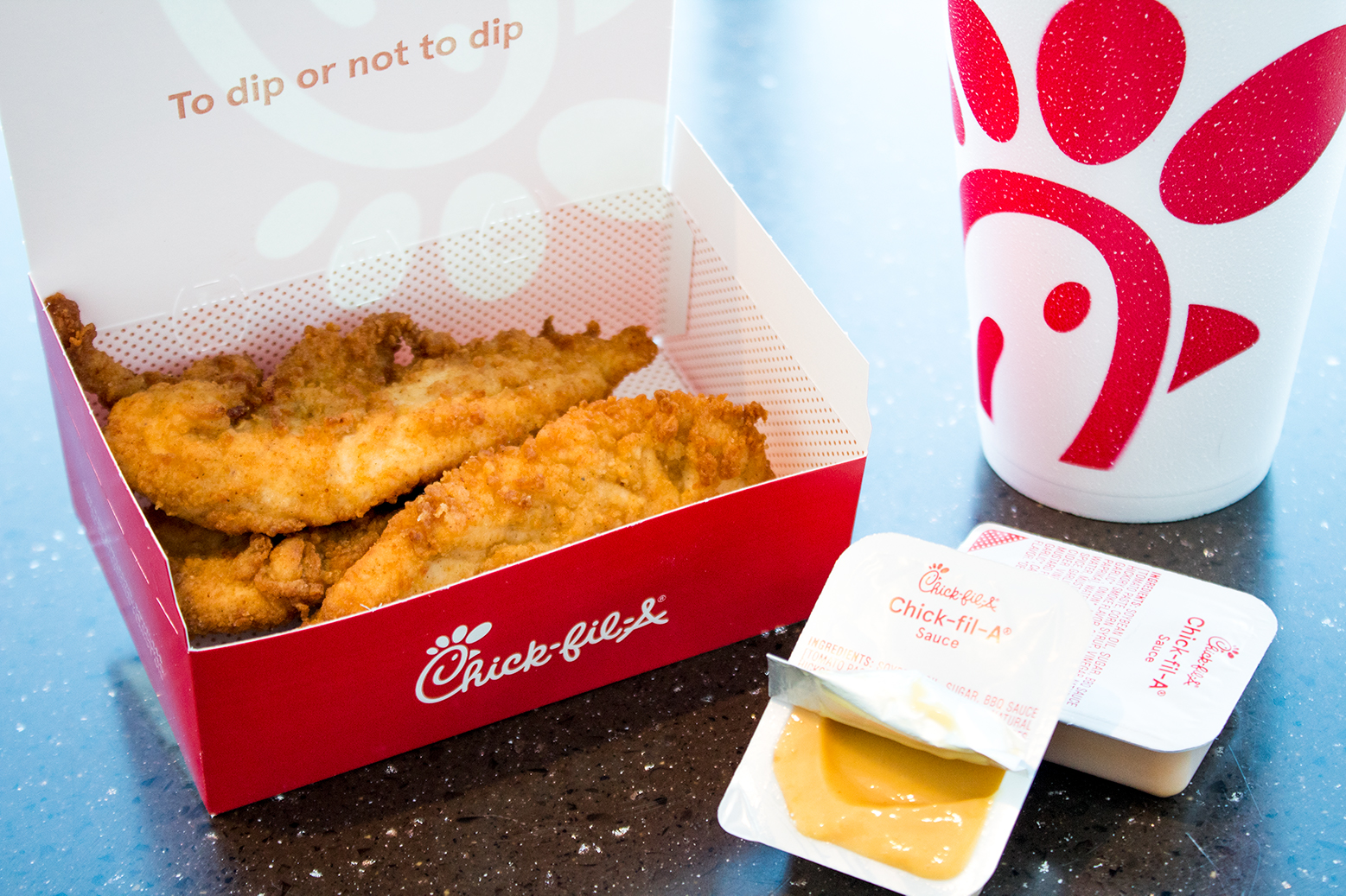 Chicken and all the fixins' are practically religious in the South and Chick-fil-A pays homage to the tradition. We tried the Chick-n-Strips™ because any kind of chicken that's trademarked deserves a shot. First of all, the batter. Oh, the batter in all its bready, buttery, crispy goodness. But the Chick-fil-A® sauce is truly the crown jewel. Smoky notes offer a zip of tang that'll hit the fringes of your palette, and honey mustard is the predominant flavor that's equal parts sweet and tangy. Boom. Chicken done right.