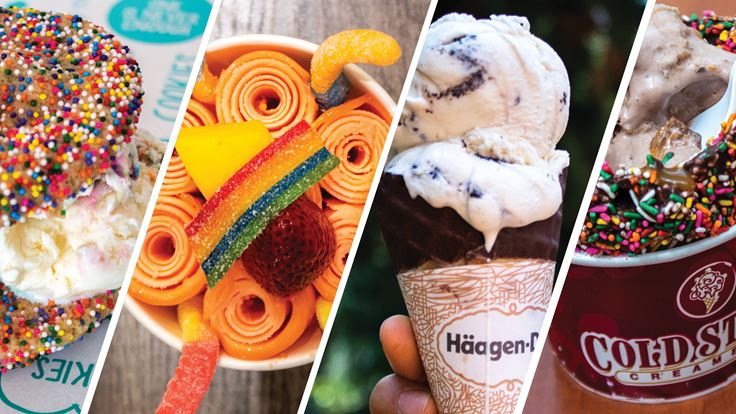 We all scream because ice cream is really delicious.
Donuts? Cupcakes? Psssht. It's all about ice cream, and it probably has been all along. And ice cream circa 2019 is more Instagrammable than yoga poses and Beyonce's twins combined.
According to the International Dairy Foods Association, the average American consumes more than 23 pounds of ice cream per year—which is more than some toddlers weigh. And if children are one of life's greatest gifts, then by law, so is ice cream. (That's how that works, right?)
In all seriousness, this creamy, dreamy, magical dessert is a landmark of childhood and of simple joys. Ice cream trucks. Sandwiched. On a cone. In a bowl. Soft-serve. Old-fashioned. Dairy-free. I guess what we're saying is, life is short. Too short, in fact, to consume all the permutations that this creamy, dreamy, magical dessert has to offer. So start now—at Mall of America.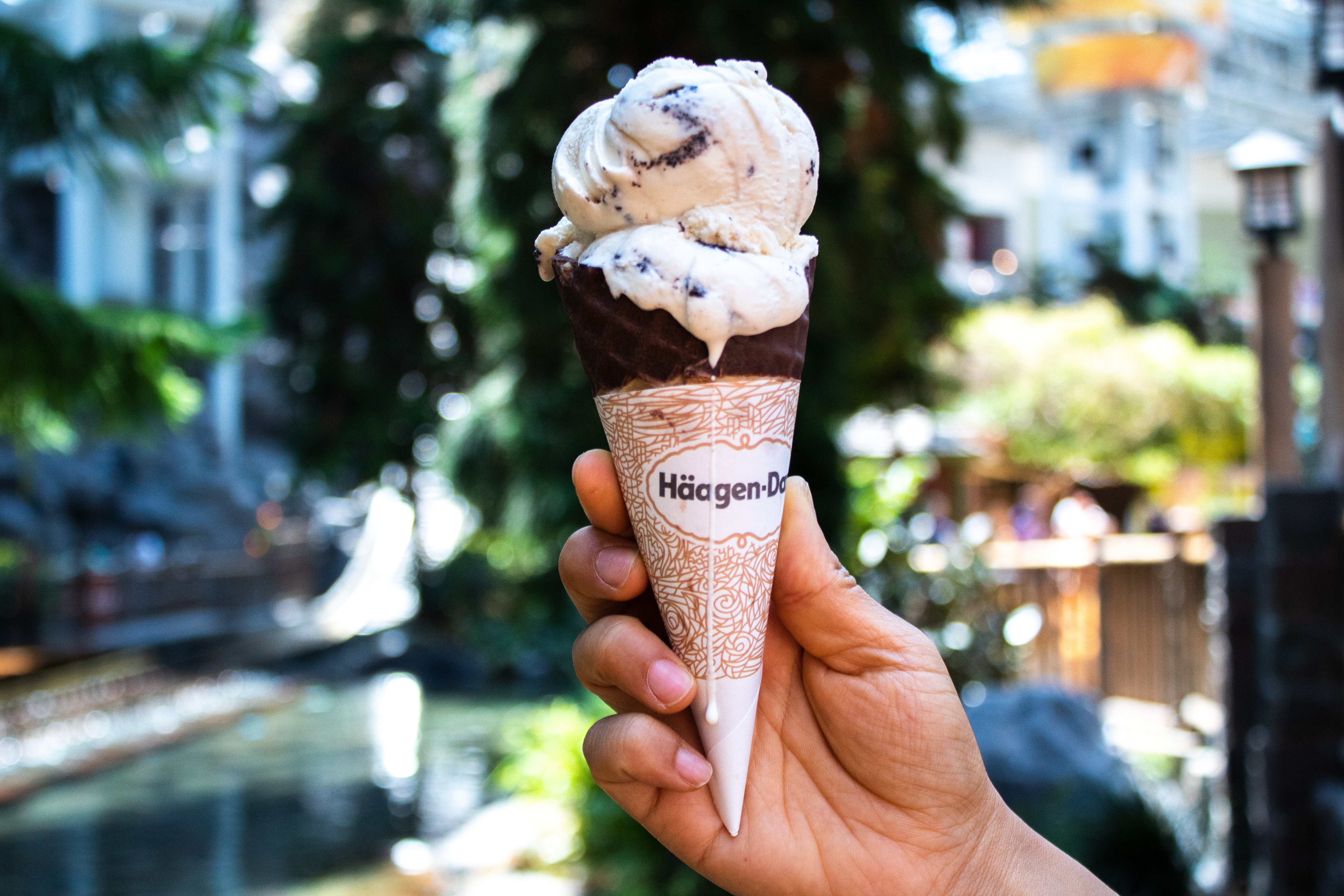 Häagen-Dazs is refined. It's decadent and sophisticated. It's everything that bubble gum ice cream with sprinkles and gummy bears isn't. In that vein, we went with a tried and true classic, because we're classy like that. Bits of delectable chocolate bring texture and balance to the smooth, silky, sweet vanilla ice cream. Put this all together in a sweet and crispy waffle cone for an indulgent treat that you can't go wrong with. The true challenge is to eat it all before it melts down your hand. Challenge accepted.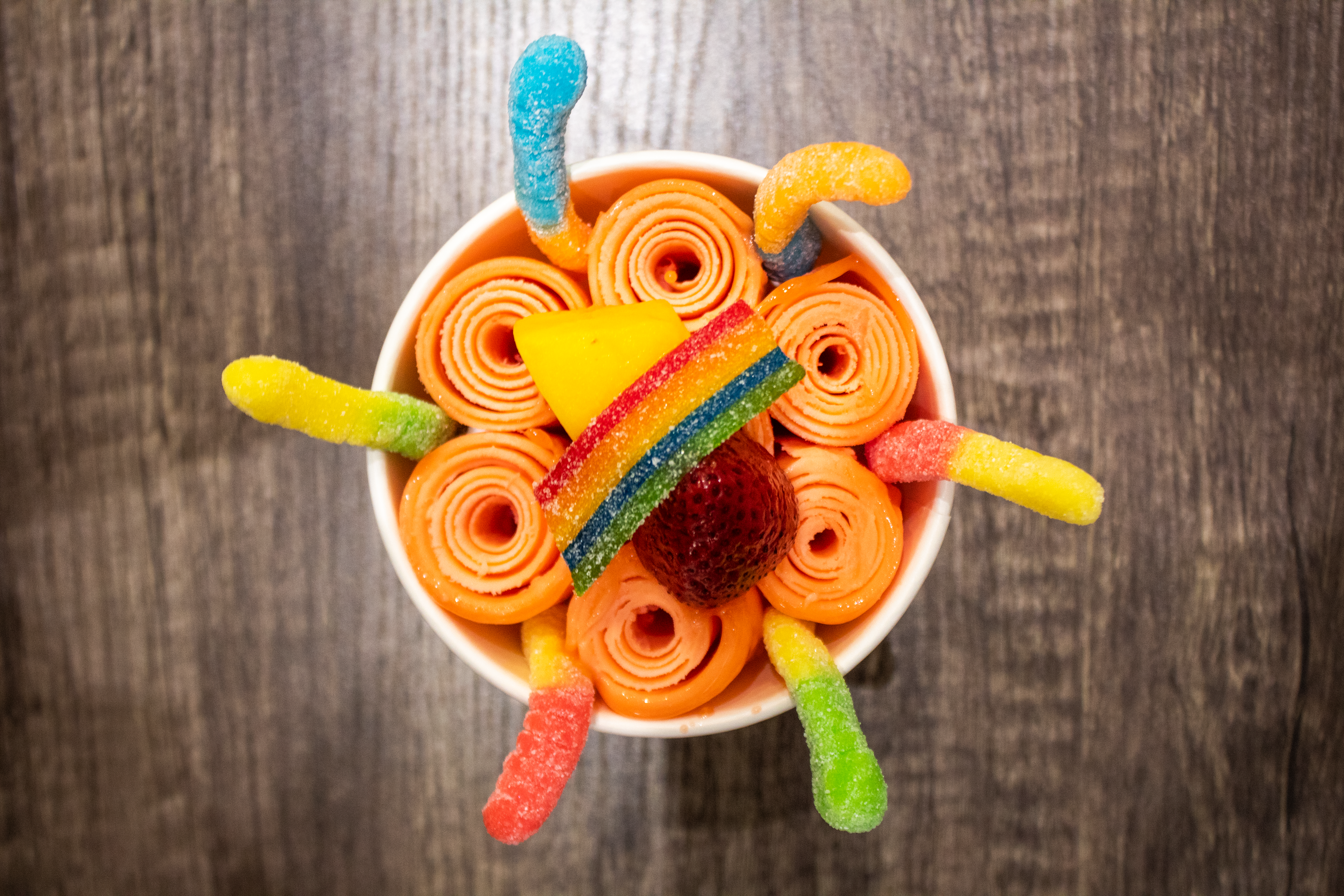 Wonders Ice Cream is the kind of place that makes desserts so unique that it'd almost be a crime not to post it on Instragram. It's artistic and creative, and sells itself as "more than just ice cream. It's a lifestyle." This kind of inspirational messaging usually refers to diets and fitness, so it's refreshing to hear it associated with something as important as ice cream.
As the "Hibachi of Ice Cream," these concoctions begin with what's called a magic base, which is a combination of flavors blended together and then poured over an ice grill, where it's chilled at -20 degrees Fahrenheit. Using hibachi scrapers, the ingredients are then mixed together and spread into a thin layer to be rolled up.
We chose the Sour Tang, which is a bit like if Lady Gaga and Teletubbies were ice cream flavors, dusted with unicorn sparkles, and had a panda bear for a mascot. It's so extra and so over-the-top that I was afraid the taste would pale in comparison. But alas, I was wrong. The sweet strawberry and mango Italian ice blended in perfect harmony and were complemented with sour gummy worms placed between rolls—all topped off with a fresh strawberry, two ripe pineapple bits, and a rainbow strip of sour, sugary goodness. Try this concoction or create your own—if you dare.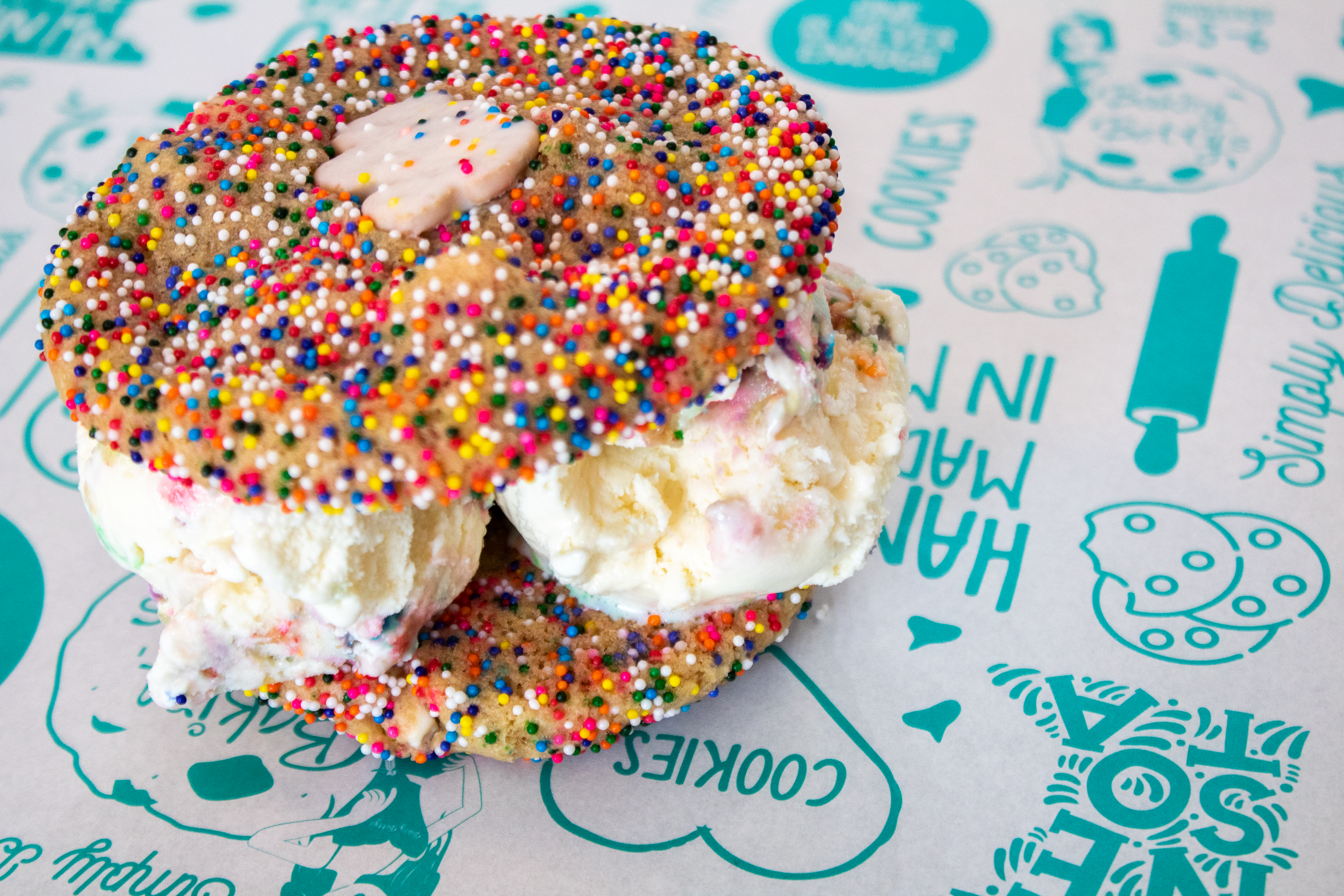 So, technically, this is a cookie place. But when gourmet cookies (yum) pair with ice cream (double yum) and create an ice cream sandwich (TRIPLE YUM), we couldn't say no. Plus, it's local and we like to be good citizens. Betty's has an amazing, mouth-watering array of cookies to choose from. We chose circus animals because we were delighted to find out that those creatures aren't extinct. (They're not, they're just at Baking Betty's!) You can order from three sizes of ice cream sammys: Bite (okay, but probably not enough), Regular (fine, in a pinch), or Monster (no-brainer). Our Monster Ice Cream sandwich was held together by two sugary cookies coated with rainbow sprinkles and donned with 90s-style animal cookies. For the ice cream, we chose salted caramel because there's no such things as too much sugar. What we got was an explosion of flavor and texture. Think smoothly blended vanilla ice cream with just a pinch of salty and gooey coils of caramel, held in place by home-style cookies. We'll take s'more.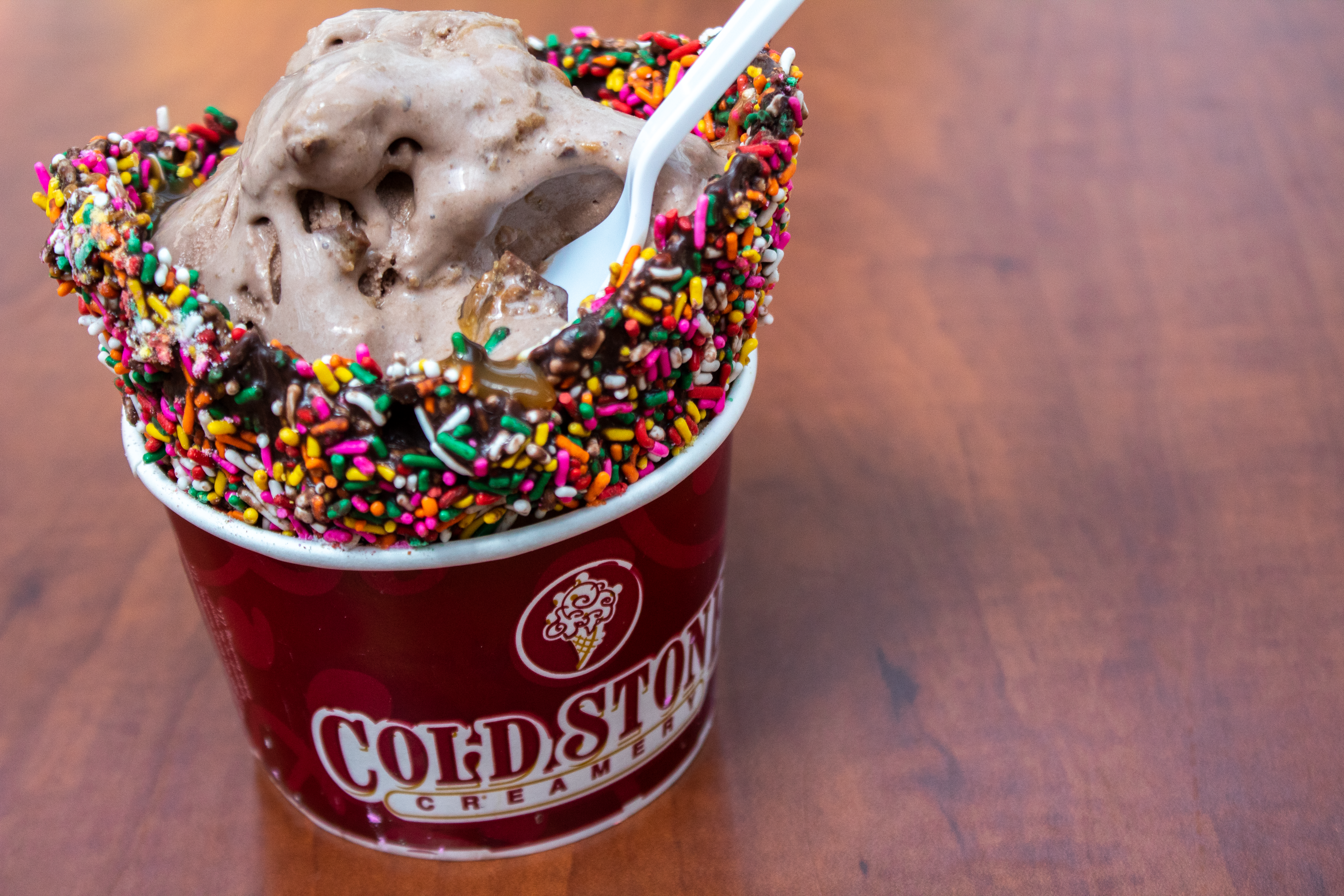 To be fair, anything with the word 'cream' in the name is already winning. But this freshly churned ice cream and mammoth buffet of toppings lived up to its name. Literally. With names like, "Cookies Make Everything Batter" and "Cookie Doughnt You Want Some," it was hard to pick. You can't judge a book by its cover, or in this case, a dessert by its name, but I guess it worked. Fair play, Cold Stone, fair play. We chose the Peanut Butter Cup Perfection and decidedly, it actually was perfection. Decadent chocolate ice cream is infused with creamy swirls of peanut butter and smooth dollops of fudge, interrupted only by the chunky bites of peanut butter cups—all served up in a waffle cone bowl fringed with chocolate and sprinkles.