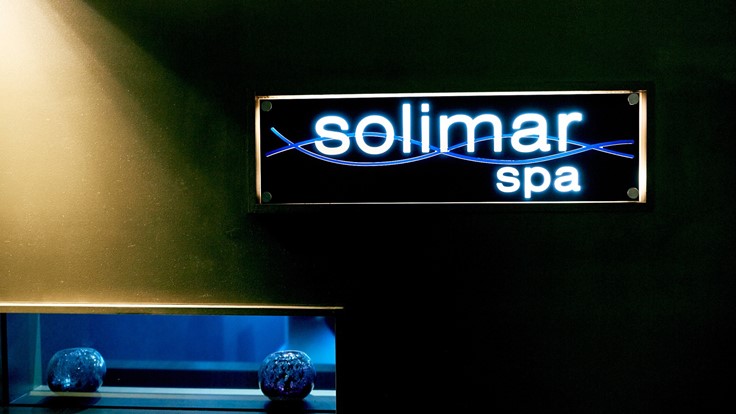 At Solimar Wellness Spa we strive to consistently provide wellness and beauty treatments, information and products that exceed your expectations and positively impact your overall health and well being.
Solimar is a full service day and wellness spa solely dedicated to you, we offer a way to relax, rejuvenate, relieve pain, and heal — inspiring you — through your body, mind and soul — to create health, beauty and well-being. Solimar's beautiful and calming environment, unique and high quality of services, and excellent staff create a time and place that is about taking care of you. We offer a full menu of wellness spa services, including a "state-of-the-art" selection of: bodywork modalities, wraps massage, hydrotherapy tub vichy shower, skincare, microdermabrasion, make up, hair and nail services and wellness consultations. From people living with or being treated for cancer, fibromyalgia, depression, chronic pain, rosacea, high blood pressure, digestive disorders, acne, weight loss or those who simply "hurt" from the lifestyle so many of us have. Solimar cares and can help.
Whether you are looking to improve your vitality, are curious about or interested in the complimentary or alternative healing arts, or to lessen the effects of stress on your body, mind and spirit, Solimar can help you take care of you. To help you integrate the techniques and results you discover at Solimar into your home, health and beauty routine, we carry a full range of therapeutic and salon products, as well as gifts for you or those you care about.