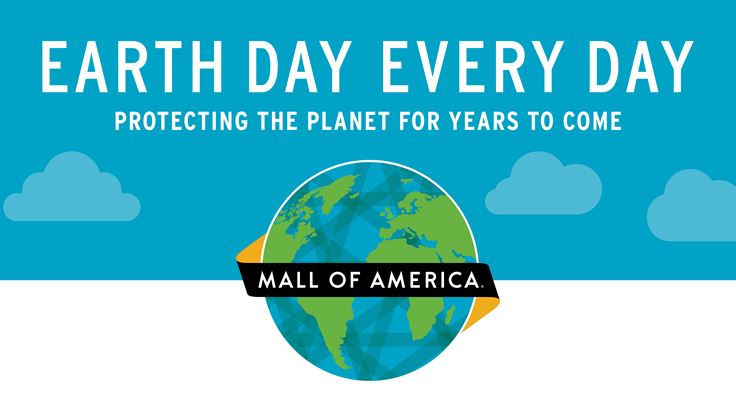 Our Green Commitment
Every day, it's the little things that add up to big change. We'd like to celebrate Earth Day, not as a single day of action, but as a moment to pause and celebrate the progress we've made, and to look forward to plans in motion to make an even bigger impact.

Ambient energy keeps us green. Mall of America's comfortable 72°F is maintained through a unique zero-emissions approach: it's heated by our 1.7 miles of skylights, store lights, and the body heat of our visitors!

60% of waste is recycled. The Mall was designed with integrated chute systems to make it easier for stores' waste stream to be diverted to recycling efforts.

300 tons of food waste repurposed. Hog farmers use food otherwise destined for a landfill to nourish their livestock.

Re-using our lost and found to do good. All unclaimed lost-and-found items are donated to Cornerstone to provide clothing and gift items for people who've experienced domestic and sexual violence, human trafficking and other crimes.
Tenants Making a Difference
Restaurants Making a Difference
Attractions Making a Difference