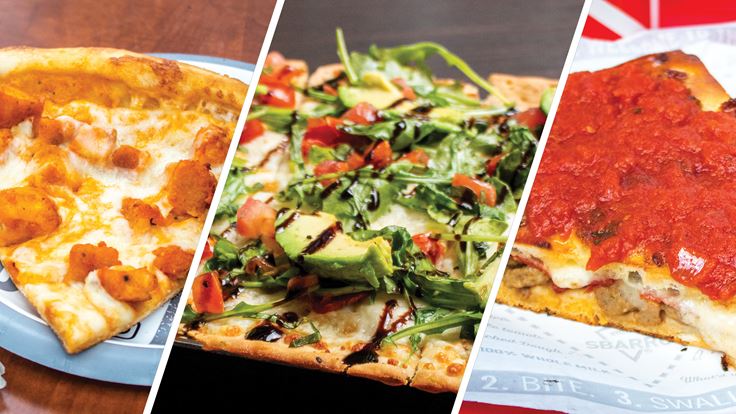 I'd like to Thank the Academy. And Pizza.
Pizza, the food that brought us into being.
Whatever the question, pizza's the answer. People of all ages, backgrounds, and corners of the world can come together and unite through a shared love 'za. Thin crust, deep dish, square-cut, rolls, with pineapple, without pineapple, vegan, meat lovers—if there's one thing we can agree on, it's that pizza is just too legit to quit.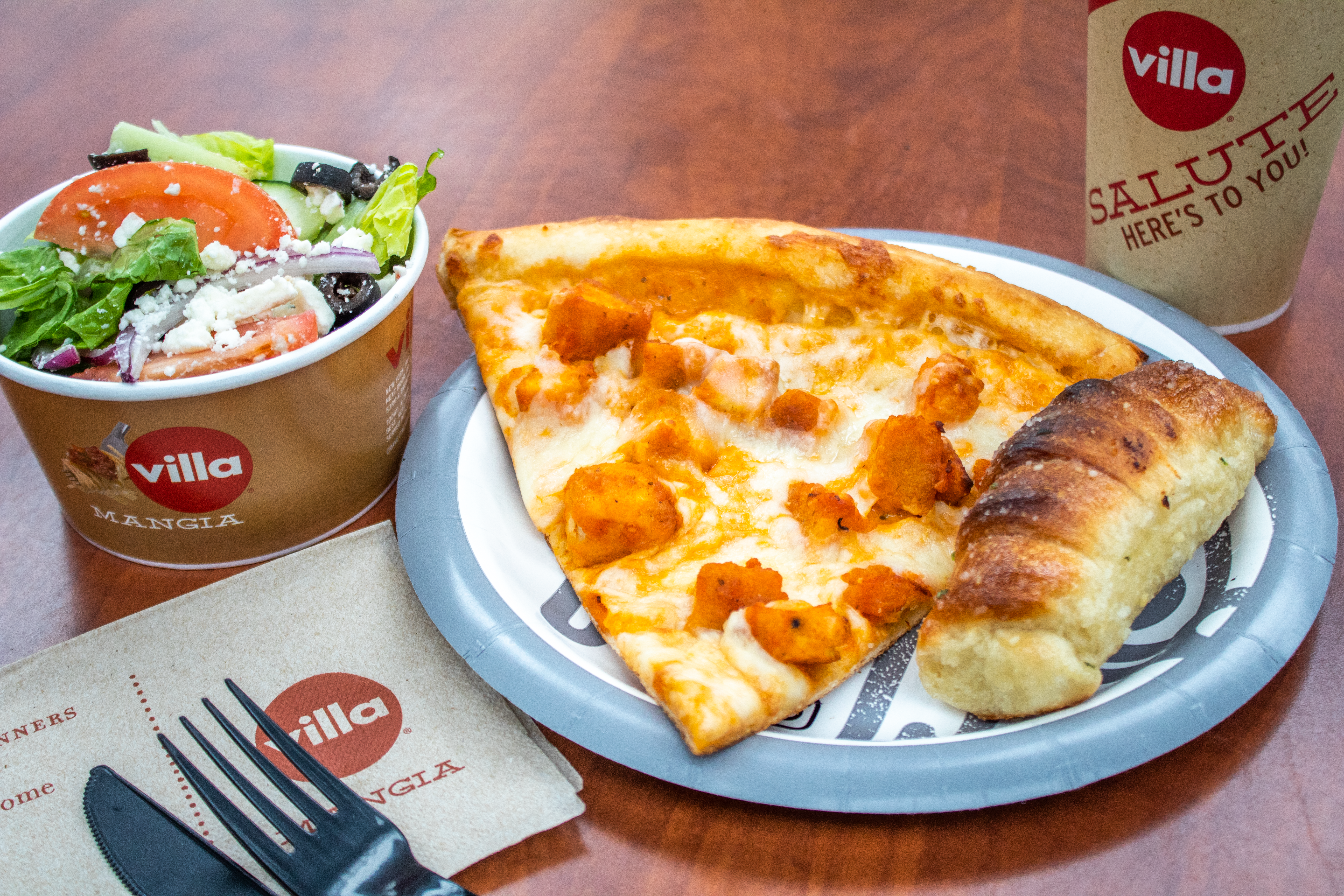 The word "Villa" means country house in Italian, according to a very extensive internet search. And let's be real, a house of pizza is the stuff dreams are made of. Villa Pizza was no exception to this. We tried the Buffalo Chicken slice (think game-day vibes in pizza format) and found that the combination of fiery, tender chunks of chicken atop a thin-ish, golden crust and bubbling cheese was #goals. Pair it with an Italian-style side salad for authenticity, and a flaky, garlicky bread roll (who says bread can't be dessert?).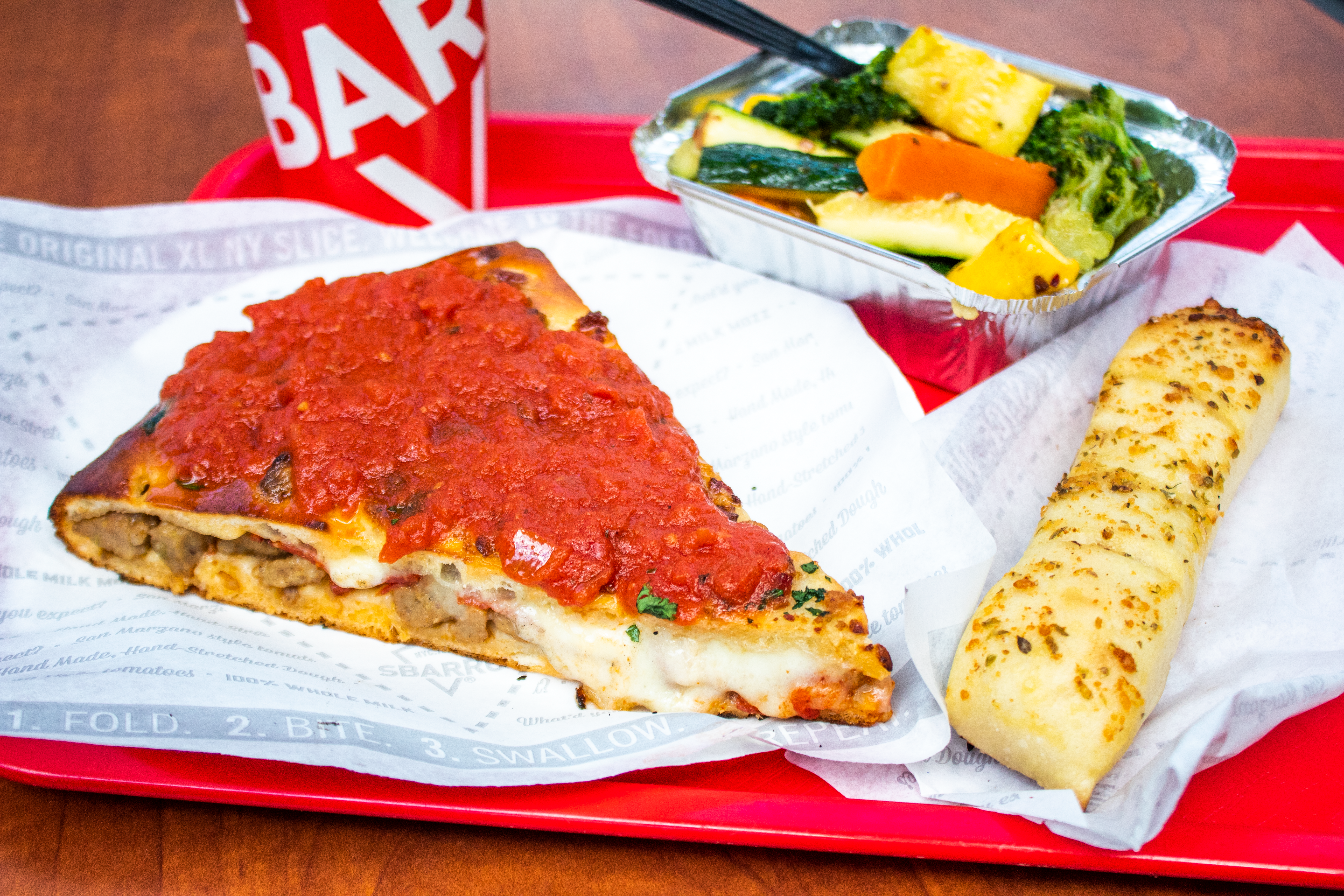 Approaching Sbarro, a sign that read "Join the Slice Society" caught my eye and a mirage of my dream pizza village flashed before me. Until I realized that it was an e-mail sign up. Nevertheless, Sbarro made my own pizza dreams happen here with a concoction that falls somewhere between a sandwich and a slice of pizza. Marinara on top, thick and crispy on the bottom, cheesy, meat-y, deliciousness on the inside equal three layers of pizza heaven. A side of roasted, seasoned broccoli, zucchini, and carrots makes for a colorful vege delight, and a garlic breadstick tops it all off.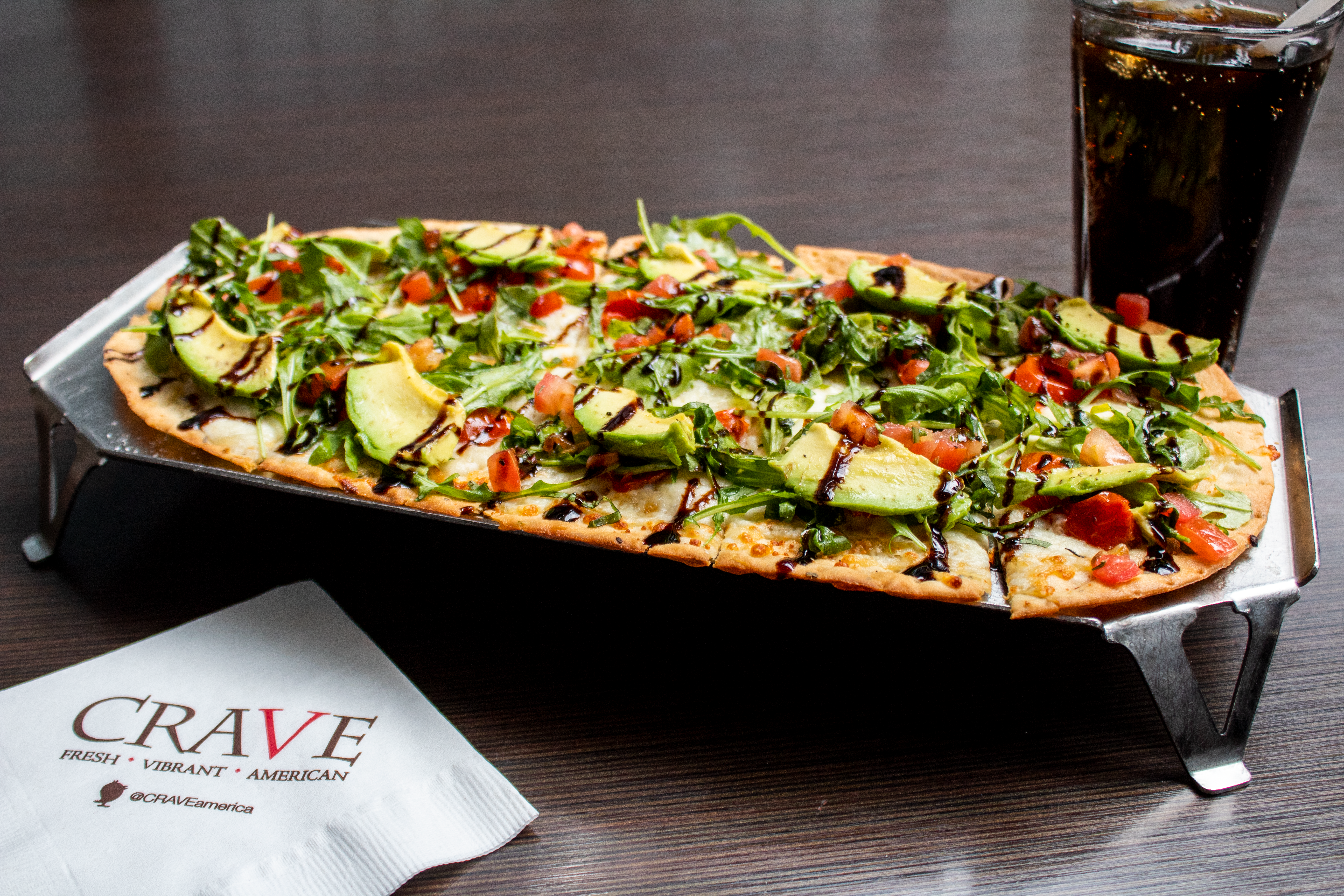 Name a more iconic duo than avocado and everything. Crave presented us with a Caprese flatbread, which we called pizza because if cauliflower can be pizza, so can flatbread. What we were served looked like something from the food network—an exquisitely crafted flatbread creation that changed up the pizza game. Dough that's, well, doughy in all the right places, and with just the right crisp—brushed delicately with olive oil and peppered with herbs. Roasted tomatoes rest atop a layer of fresh parmesan and mozzarella cheese and finished with a mix of sweet basil, zesty arugula, juicy tomatoes, and creamy avocado slices ripened to perfection. A fine drizzle of Balsamic glaze garnishes the top for a bite of tart, sweet-bodied liquid indulgence that brings this pizza to the next level.