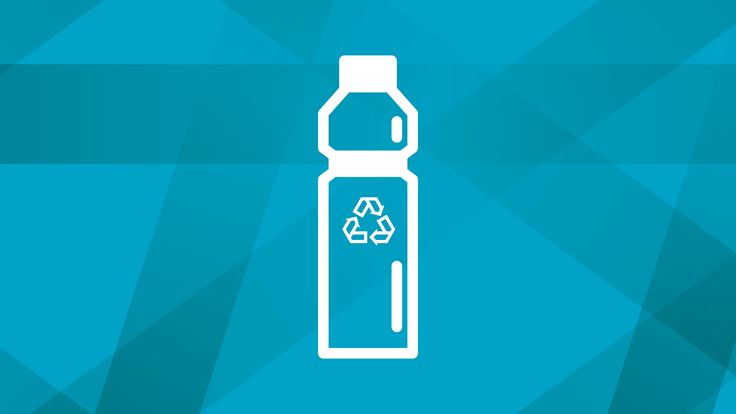 Recycling at MOA®
Waste reduction through recycling is one of the numerous sustainability efforts MOA has implemented over the years. With over 520 stores, 50 restaurants, 16 attractions and two full-service hotels, MOA is consistently implementing new and innovative programs to reduce waste and continue to demonstrate our commitment to conservation efforts. 
Recycling Fast Facts 
Mall of America was designed with recycling in mind. Chute systems and service level compactors were installed in an effort to make it as easy as possible for tenants to get mixed wet waste and recyclables to the appropriate level.
MOA moves between 7000 and 9000 tons of solid waste per year. Recycling approximately 60 percent of all materials.
The wet waste generated at MOA (3600 tons/year) is used as fuel at the (HERC) Hennepin County Energy Recovery Center. 
To cutdown on food waste throughout the year, MOA has created a program that eliminates 300 tons of waste from the waste stream through separating trash from restaurants and leftover food being used at hog farms.
One of MOA's largest areas of recycling is cardboard with over 1200 tons/year. These materials are recycled into shingles for homes or into medium grade cereal or cookie cardboard boxes.
More than 50-60 tons/year of glass is recycled a year at MOA. 
Approximately 300 tons of metal (steel +aluminum) is recycled a year. 
MOA composts about 25 tons/year. This is debris from exterior/interior plant material. 
48,000 gallons of waste oil is recycled a year at MOA. Left over waste oil is collected from restaurants and taken to a refinery where the impurities are removed and the remainder is boiled to ensure purity, and the finished product is then added back as protein to the animal food industry. 
We recycle as much clear soft plastics and shrink wrap as possible.  This is baled and sold to a recycler.
Wooden pallets, the pallets are picked up twice a week, which are either sold back to vendors or used to make mulch. 
Packing peanuts, which are given to a local packaging vendor.