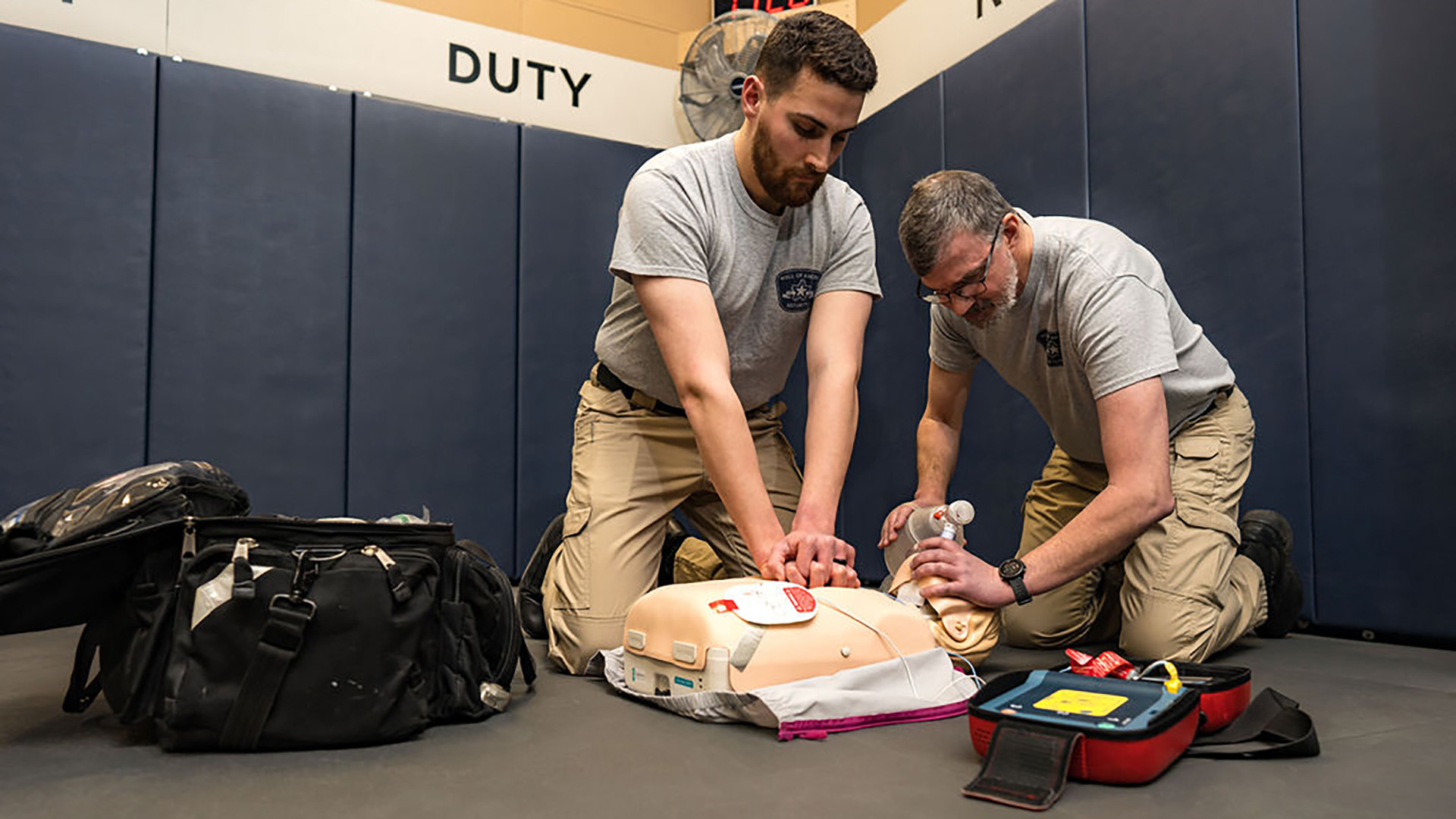 Security Training
At Mall of America®, our dedicated training unit is committed to ensuring each officer is given the necessary skills in order to exceed the standard. Each full-time officer receives a minimum of 500 hours of training. That is more than 12 times the industry standard of 40 hours.
The Mall of America security training regimen starts with 4 weeks in the classroom consisting of physical and verbal de-escalation techniques, medical response, crisis intervention and defensive tactics. After that, each officer trainee spends 8-12 weeks alongside a field training officer. Officers in specialized units receive additional unit-specific education.
Patrol officers are certified in Basic Life Saving and First Aid through the American Heart Association, Verbal Judo, and Krav Maga. Bike Officers are certified through the International Police Mountain Bike Association. Additionally, many officers are certified as Emergency Medical Responders through the Minnesota Emergency Medical Services Regulatory Board.