Introducing LiveWell, a new health + wellness program featuring opportunities to engage in physical activities and make healthy choices at Mall of America®.
M Health Fairview Mile
Let us help you walk your way to better health.  A one mile, 5k, and 10k walking path are located inside Mall of America.  Simply follow the signage to begin.
Walking Maps
Did you know that you can burn 80 - 100 calories walking around Mall of America for just 20 minutes? Each level of the Mall is just over a mile around if you stick to the exterior wall.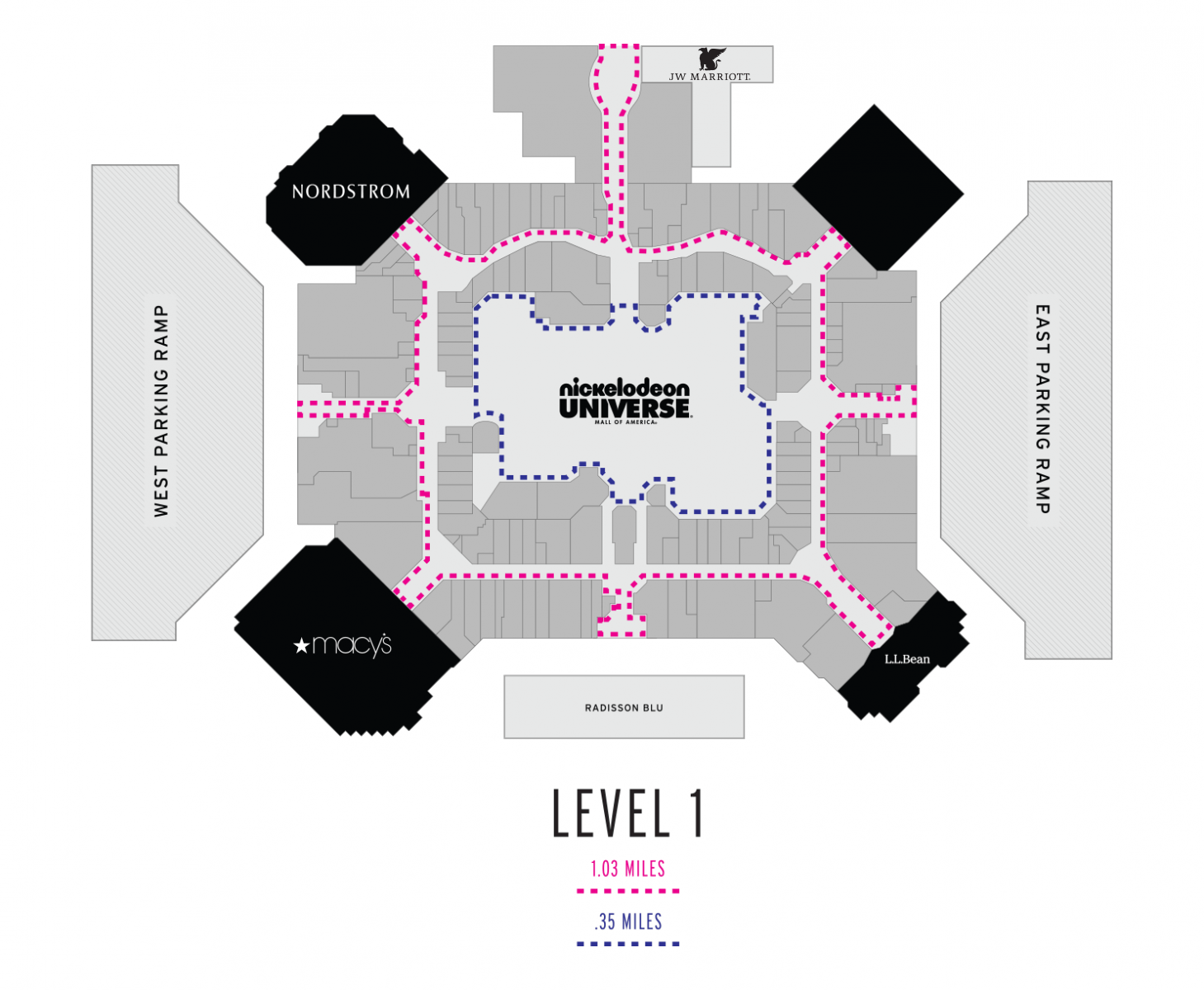 Click here to see Maps for all 4 floors
SMART DINING GUIDE
With over 50 restaurant options at Mall of America, we want to help you make the smartest decisions possible when it comes to dining. Here you will find a list of our restaurants and the healthy dining options they offer. From Vegetarian + Vegan Choices to Gluten Free and meals under 500 calories, we have something for everyone.
Events
Mall of America hosts several health and wellness events throughout the year, check back often to see upcoming events!